"The equipment has received conditional clearance from the NHL for use in NHL games"
Just want to take minute to let you know my 16 year old loves his NICC stick we purchased from you at the St. Paul Hockey Expo a few months back. He ditched both of his top end Bauer sticks and has never shot the puck better. This spring he has used your NICC stick in the "Red & Black League" it is a premier High School summer league in the Twin Cities. Not only has your stick held up better than anything he has ever used, he was the leading overall scorer for the league. Great product! We will be in touch to add an additional one soon. Trying to spread the word for you here in the Twin Cities. Thanks again, Troy Freiermuth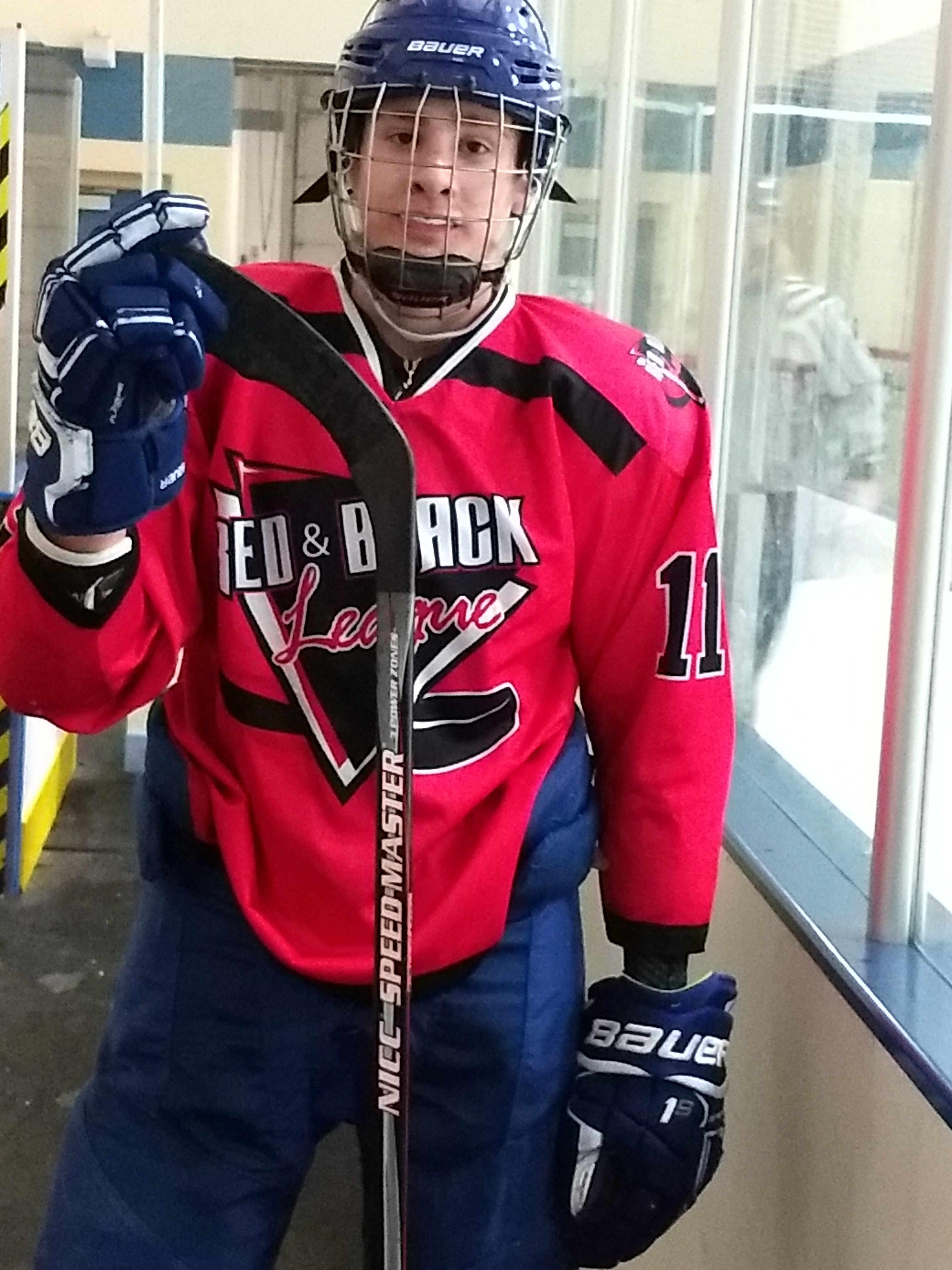 Yuri Catches the goalie cheating! while training. in Florida
Yuri Cheremetiev Slap shot . Former Pro , Coach and N.I.C.C.Player, and coach
Nicchockey@smutte20_40 in Finland getting used to his new NICC Hockey SPEEDMASTER
Nicchockey@smutte20_40 in Finland getting used to his new NICC Hockey SPEEDMASTER
What Makes The NICC Speed Master Hockey Stick Special
N.I.C.C. stick is Patented. The blades design reduces drag forces on the blade. The unique weight distribution of the stick and blade creates three power zones(tm) making it much more stable and forgiving than traditional blades. At N.I.C.C. we tested the sticks durability with machine testing and player testing, surpassing the normal testing to insure the product exceeds the norm for the industry. At N.I.C.C. we also did unique slow motion analysis at 5000 frames per second, of the full slap shot showing the impact of the blade verses competitors sticks. Our N.I.C.C. testing revealed the recovery rate of the Patented stick yielded greater performance than the competition. The N.I.C.C. blade stayed more stable allowing the puck to stay on the blade throughout shot, rolling off the toe as the shaft recovered. The competitions blade badly twisted upon impact losing energy and losing control of the puck. The competitions shaft also resulted in shaft deformation as the puck contacted the blade causing energy loss. We design our sticks to be the best in the industry. Try one of our sticks and see what our technology does for performance and feel. For more information on N.I.C.C. Speed Master(tm) Three Power zone Ice hockey Sticks:
Independent review by Seth - Hockey Tonky.
Behind The Scenes at Nicc Hockey
Jeremy Rupke - How to hockey, stick handling with the N.I.C.C. Speed Master Stick in Minnesota, let's play hockey exhibition
Jeremy Rupke- How to Hockey- wearing the N.I.C.C. Replaceable palm glove. Jeremy will also be posting about our glove from his Minnesota show footage.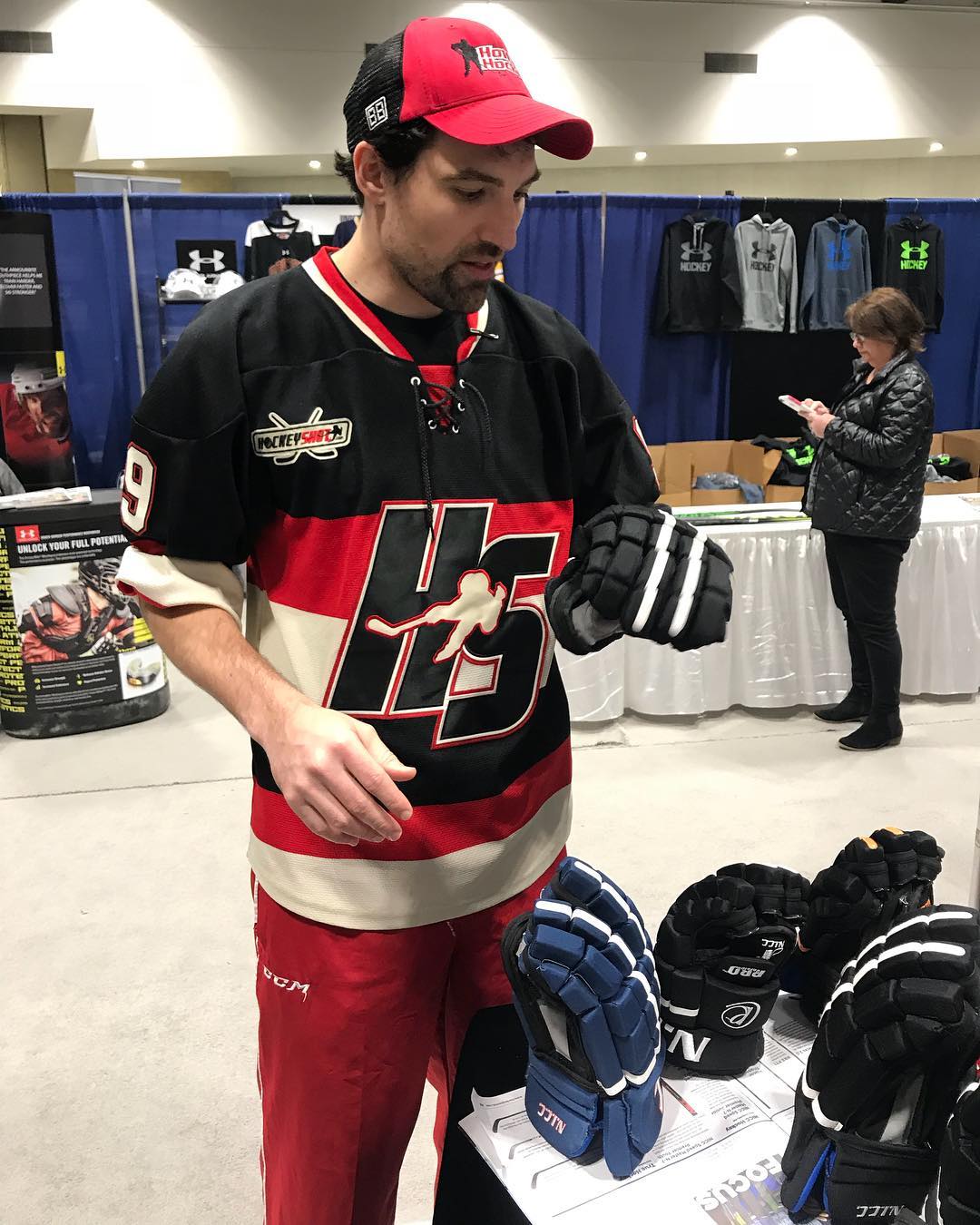 MORE POWER AND CONTROL-PATENTED TECHNOLOGY.